Everybody wants to see the world — but globetrotting doesn't come cheap.
Married couple Hudson and Emily Crider of Lancaster, Pennsylvania, have traveled all across the globe — and have a mission to visit every single country by 2024.
But the pair couldn't have done it without saving their money and making budget-friendly decisions, the Criders told FOX Business in an interview. 
PENNSYLVANIA COUPLE TRAVELING ALL OVER THE GLOBE SHARE AMAZING PHOTOS, STORIES FROM WORLD TRAVELS
"What's helped us to be able to travel for longer and to more places is traveling on as strict of a budget as we can," Emily Crider said.
Hudson Crider revealed that planning ahead and being intentional about their spending has kept expenses lower than what they paid while they were living outside of Washington, D.C., when they worked corporate jobs.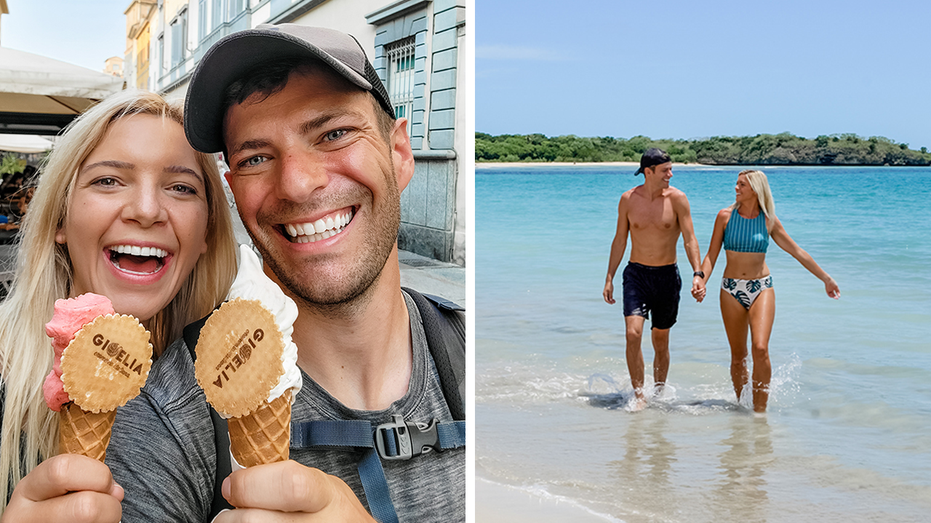 "We do a lot of cheap airlines and overnight buses," he said. 
"We're able to see a lot more places on a lot less of a budget."
WHERE TO INVEST YOUR MONEY IN 2023 AFTER ROUGH YEAR-END IN THE MARKETS
After traveling to a total of 112 countries as of right now, the couple shared some of their best tips for traveling on the cheap.
1. Credit card points pay off
The Criders believe in taking full advantage of credit card perks.
They couldn't stress enough that most of their trips have been possible because they racked up credit card points.
Emily Crider said that putting credit card points toward flights has been "really helpful," especially on longer trips.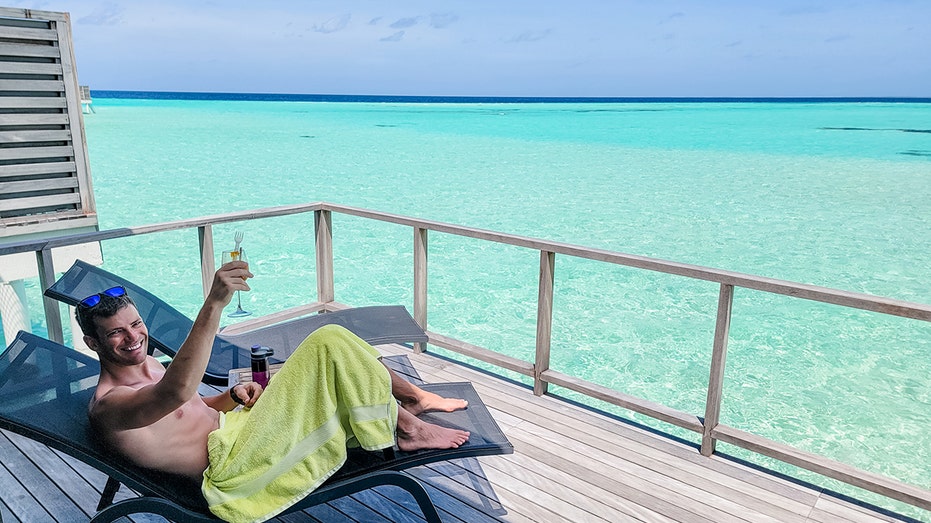 "It has saved us so much money," she said.
"If you're spending the money, and you can use that for vacations and saving up, don't let it go to waste," Hudson Crider said.
JETBLUE, BELOVED FOR ITS SNACKS AND WIFI, TRIES FIXING ITS FLYING
Emily Crider added that it's also "super fun" to customize where the points are being spent, whether it's on flights, hotels or luxury experiences.
The couple said they intentionally squirreled away their points before heading to Bora Bora to spend one night in an over-water bungalow.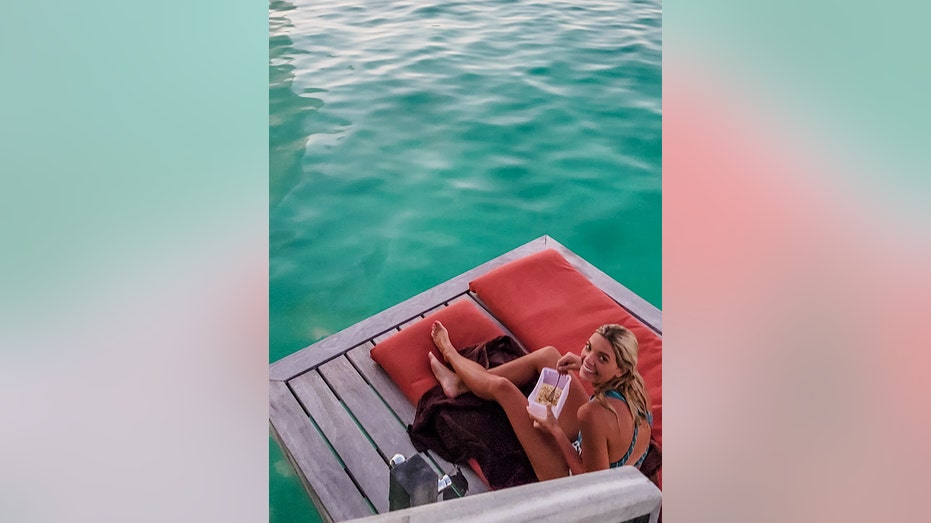 Although the experience is known to be luxurious, the budget-traveling Criders decided to opt out of the resort's $50 meals — and instead packed their own ramen noodles.
"So we were in this really fancy resort, sitting on our balcony and eating ramen," Hudson Crider said, laughing.
2. Get creative with food
While the flights may be covered by points, Emily Crider mentioned that she and her husband take advantage of airport lounges, where food is sometimes available for free.
"It's literally the best food that we eat," she said. "Normally we're just eating street food otherwise."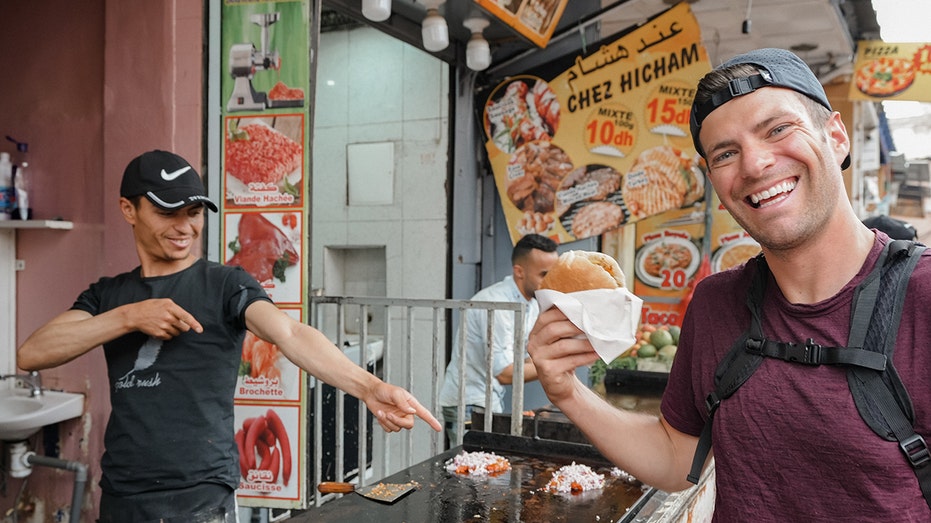 The pair most often enjoy street food during their travels, especially in areas such as Southeast Asia, known for authentic cuisine on the streets.
HAWAII GOVERNOR PROPOSES TAX BREAKS TO LOWER COST OF LIVING
Emily Crider emphasized that bringing snacks is always a good idea, since being hungry while traveling can quickly turn into being "hangry."
"We love spending 24/7 together, but we definitely get into arguments and a majority of the time it's because we're hungry," she said.
The Criders are big fans of packing ramen noodles on their travels — noting on their website that they've eaten 2,137 packs since their journey began.
3. Save money with hostels and buses 
Even though the Criders saved up all their credit card points for one night at a Bora Bora resort, Emily Crider said she noticed there were other places in the area that were much cheaper.
"There actually were Airbnbs that [had] very reasonable prices, with the same beautiful view of the ocean — that were a lot cheaper," she said.
BORDER PROTECTION WARNS TRAVELERS FACE FINES FOR SMUGGLING EGGS TO US FROM MEXICO AS PRICES SOAR
Hudson Crider said each area of the world might look a little different in terms of housing.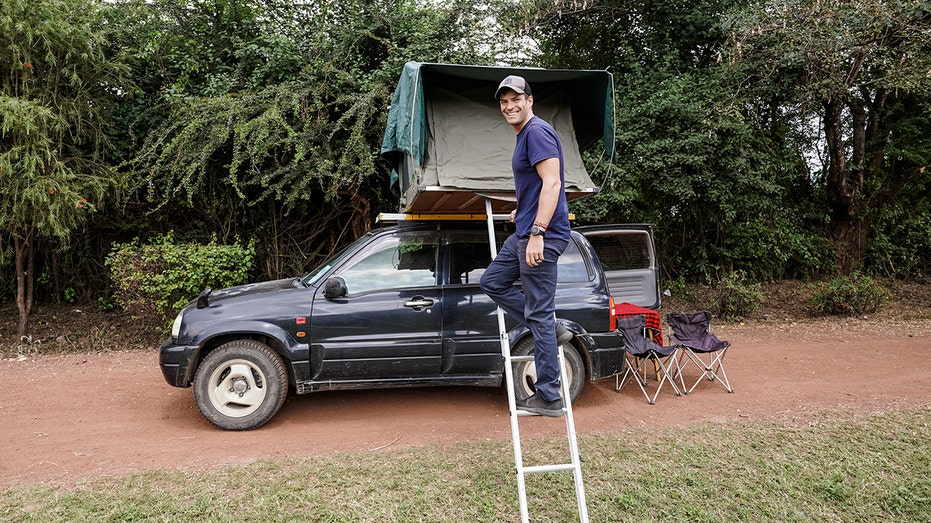 While in Europe, specifically Austria, Switzerland and Italy, the Criders were able to "couch-surf" and crash at other people's homes.
In other areas of the world, like Africa and the Middle East, the couple opted to stay in hostels and local family homestays.
GET FOX BUSINESS ON THE GO BY CLICKING HERE
They most recently booked a $6 hostel in Bali, which they rated a nine out of 10 in a TikTok video.
"This place cost less than a Starbucks Frappuccino," Emily Crider said in the video.
"Minus some ants, which are everywhere in Bali, I am very impressed by the cleanliness."
The Criders recommend these cheap stays to travelers as a great way to save money and have authentic interactions with locals.
Hudson and Emily Crider also suggested traveling from place to place via cheap flights and public transportation; they often use overnight buses in their own travels.
"We always try to remember that it makes for better stories," Hudson Crider said. 
"We try to remember that when we're sleeping on the overnight buses."
CLICK HERE TO SIGN UP FOR OUR LIFESTYLE NEWSLETTER
The Criders recently took a 12-hour, overnight train in Egypt for $13, which they sarcastically described in a TikTok video as "a real treasure."
As a bonus tip, Emily Crider encouraged jet-setters to pack light.
"The more we travel, the less we realize we need," she said.
CLICK HERE TO READ MORE ON FOX BUSINESS 
Not only does this save time and money in checking a bag — it's also much easier to get around, said Emily Crider.