Choosing where to stay in Nevada can be a bit of a challenge. On the one hand, the options are endless, especially with slick hotspots like Las Vegas and Reno dotting the horizon. On the other, with so many jaw-dropping natural wonders to explore and posh amenities to swoon over, visitors are spoiled for choice! The Silver State is a fantastic place to visit year-round, so we've done the hard work for you. These epic places to stay in Nevada are some of the best and will give you a front-row seat to all of the state's coolest sights, amenities, and activities no matter what's on your dream vacation agenda.
Best Affordable Places to Stay in Nevada
If you're hoping to land the best possible accommodation for your vacation out West, a trip to Nevada doesn't have to mean breaking the bank. But affordability doesn't mean skimping on views and extras either! These stylish vacation rentals in Nevada are as beautiful and comfortable as they are budget-friendly.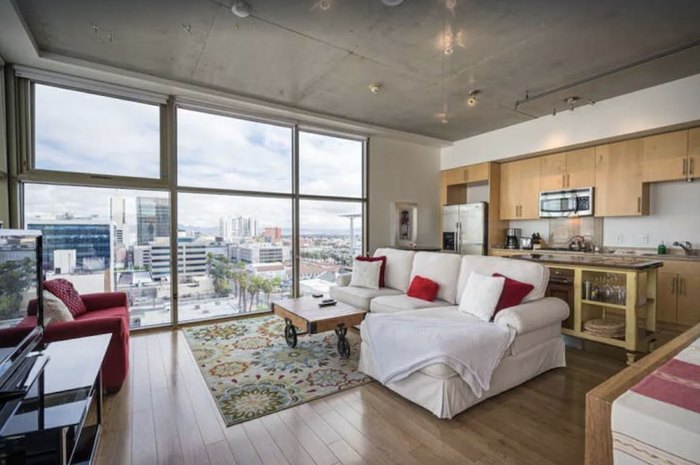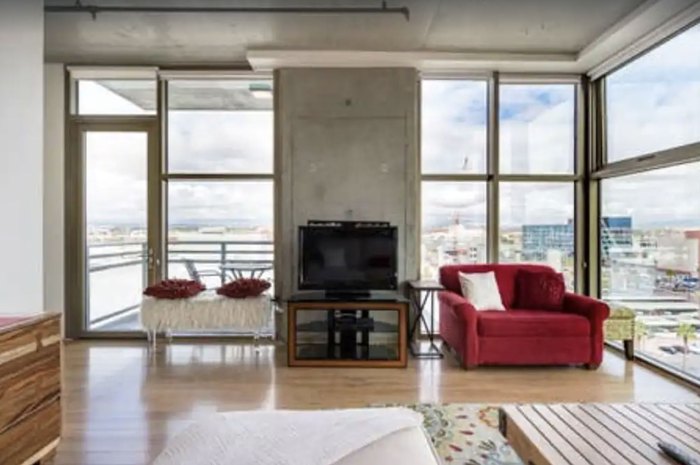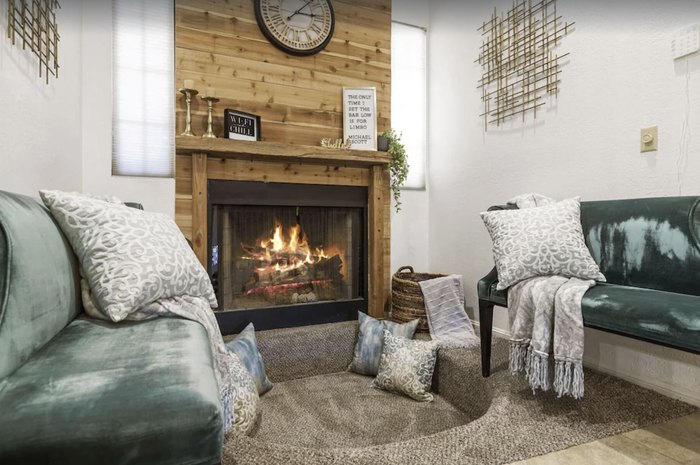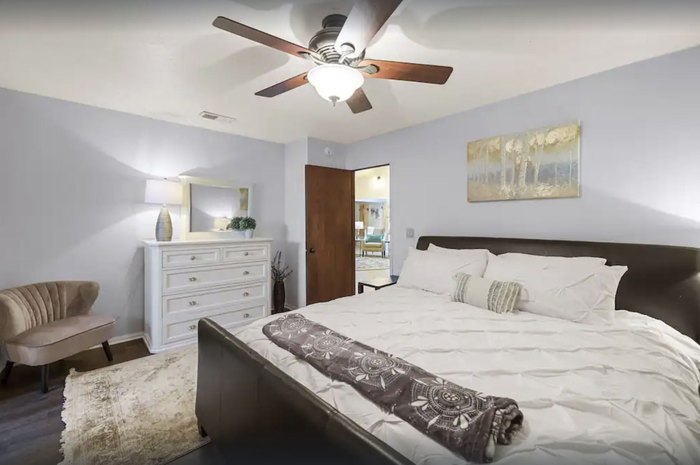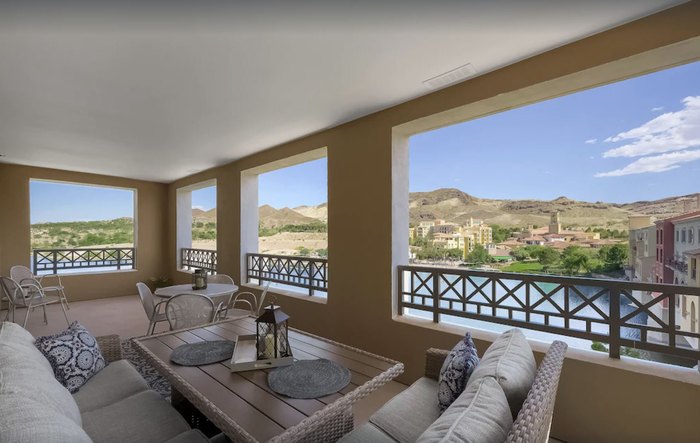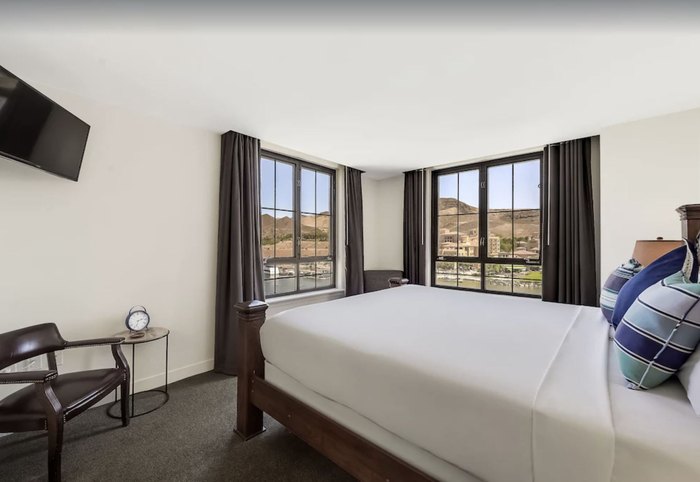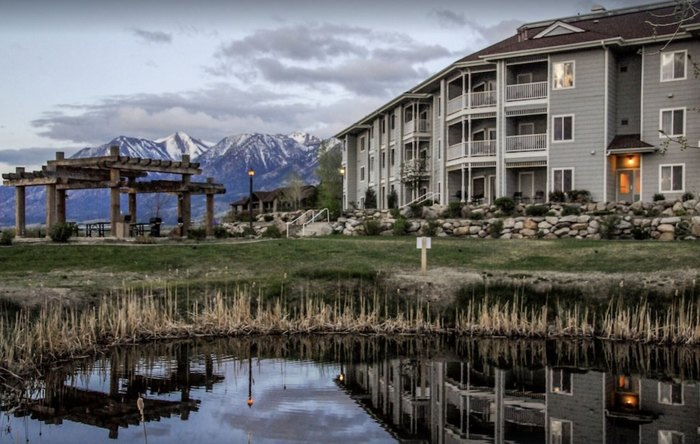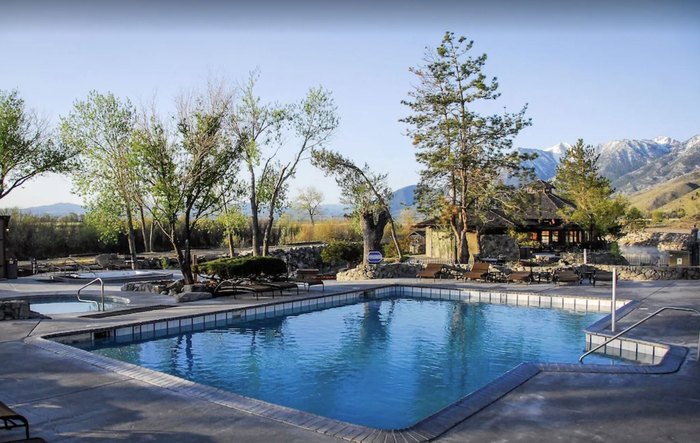 Best Places to Stay in Nevada for Families
Nevada is absolutely packed with quirky, unexpected, and colorful things to do for all ages. Why would its rentals be any different? The best places to stay in Nevada for families often include unique amenities, plenty of sleeping options for all ages, and a dose of whimsy and imagination. Whether for a quiet family vacation or an extended reunion, start making lifelong memories at some of our favorite family-friendly vacation rentals.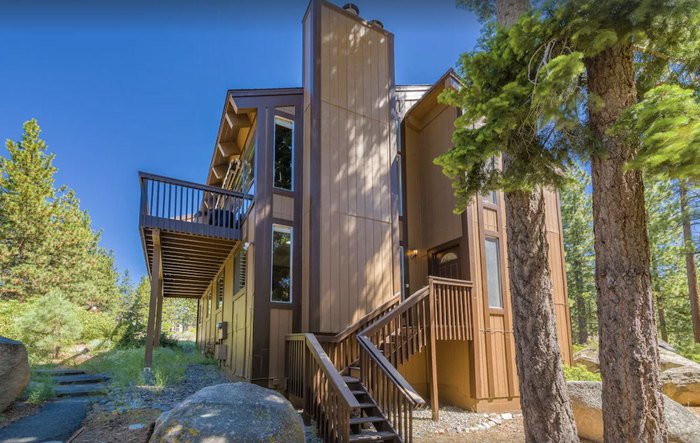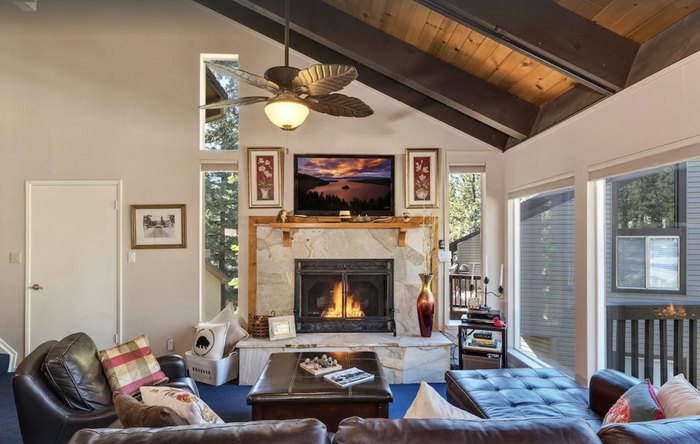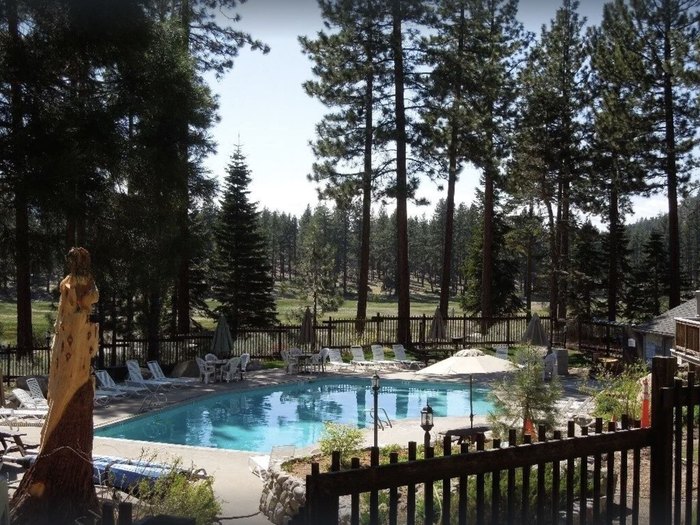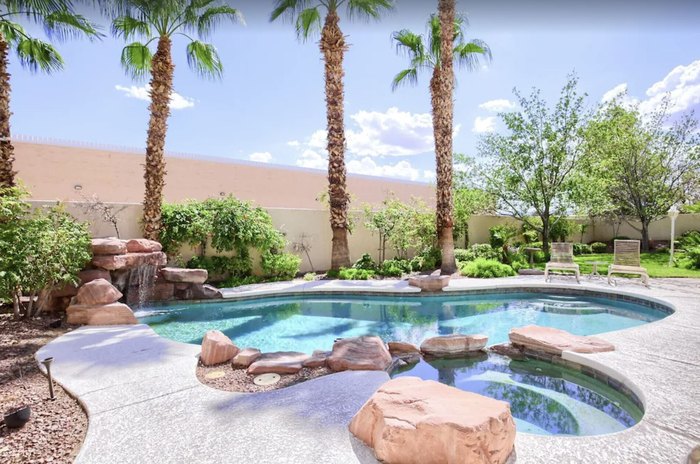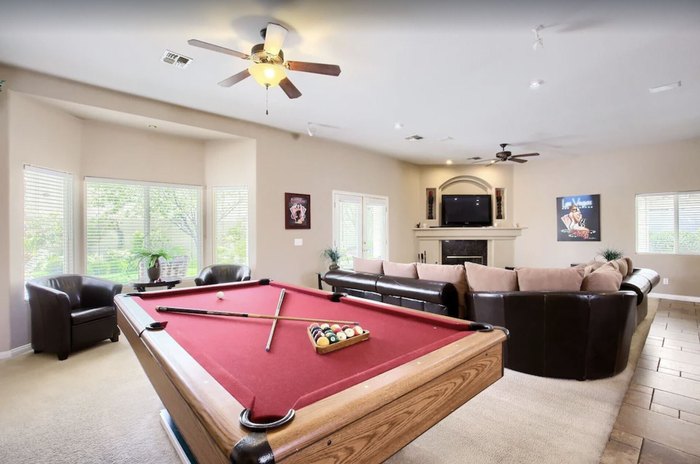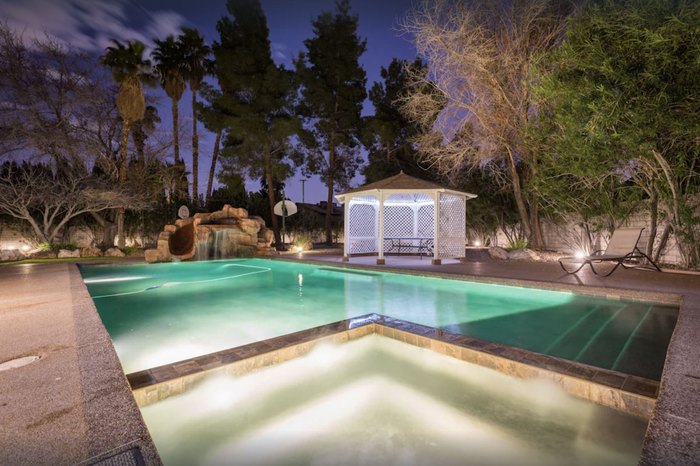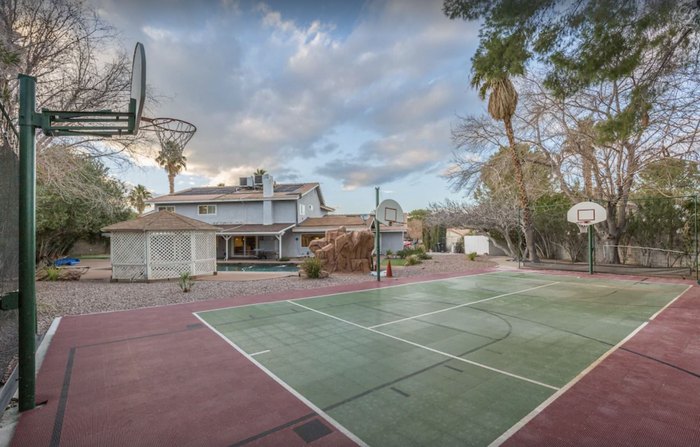 Best Romantic Places to Stay in Nevada for Couples
From the glittering lights of the city to the peaceful seclusion of a cabin by the water, romantic settings come in a variety of forms. Of course, while you'll (hopefully) be gazing into your boo's eyes a little more than out of your rental's windows, magnificent views add a little extra magic to any special occasion or romantic staycation! No matter what type of romantic getaway you're craving this season, you and your special someone will find plenty to swoon over at these romantic accommodations in Nevada.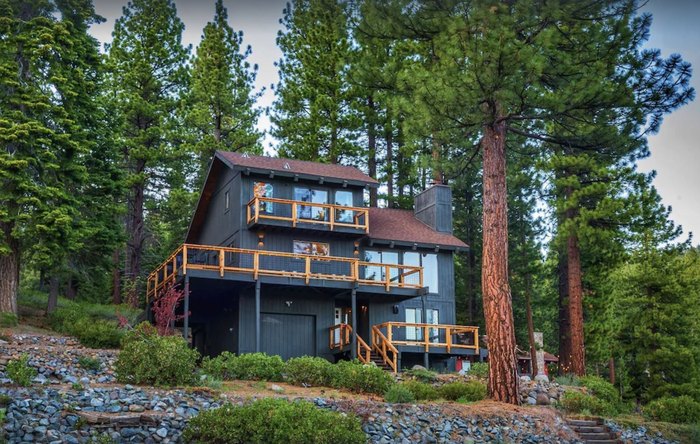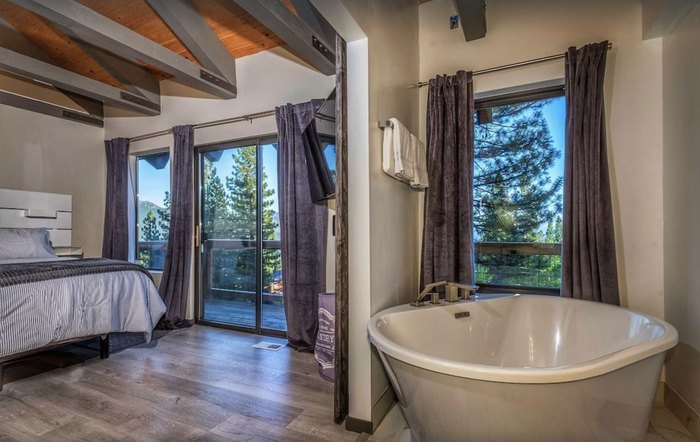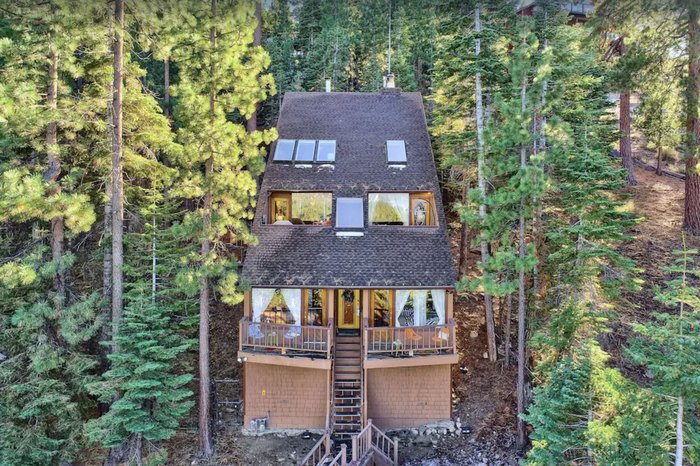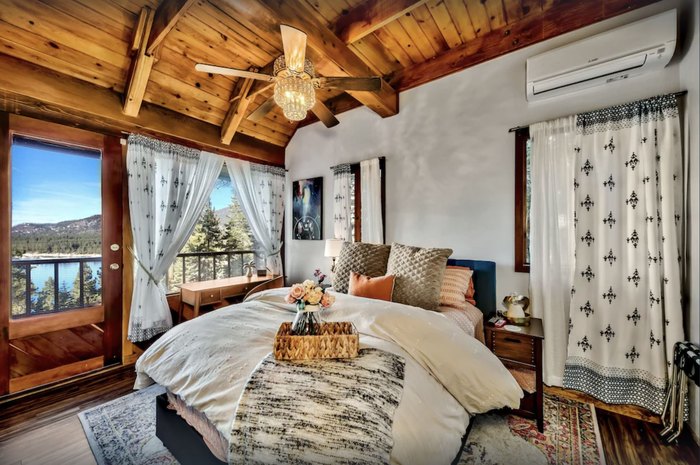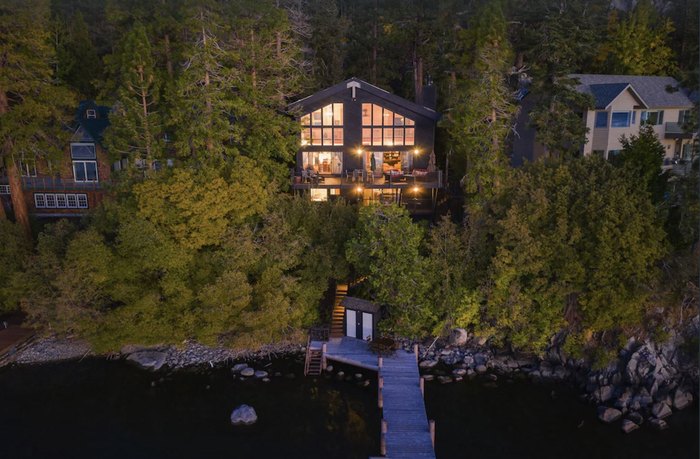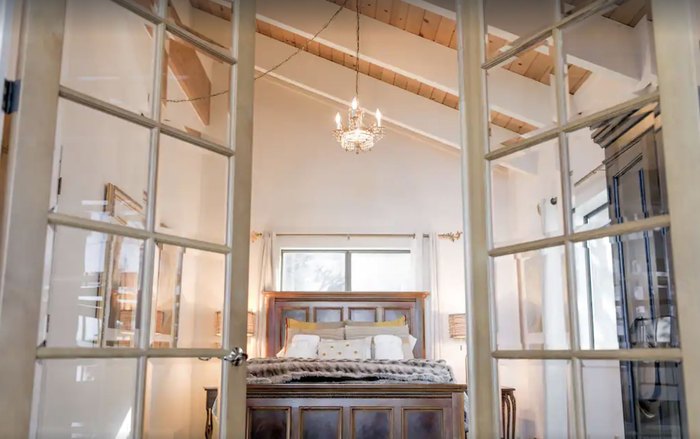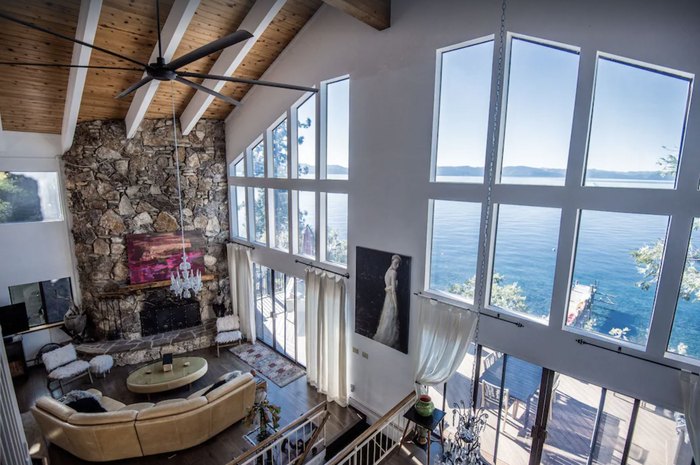 Best Places to Stay in Las Vegas
Some of the most luxurious vacation rentals in Nevada can be found in the heart of Sin City overlooking the Las Vegas Strip. But despite being known for its dazzling night scene, Las Vegas is far more than just the Entertainment Capital of the World – it's also phenomenally located just a short drive from a bevy of must-see sights, like Red Rock Canyon, Boulder City, and the behemoth Hoover Dam.
That said, while luxury hotels and boutique hotels fill the city, this vibrant mecca is equally home to a number of accommodations that offer a little less nightlife hustle and a lot more all-day vacay. Take your pick! From posh resorts to homey retreats, these stunning places to stay in Nevada's most populous city aren't just oozing R&R – they're the rejuvenating getaway of your dreams.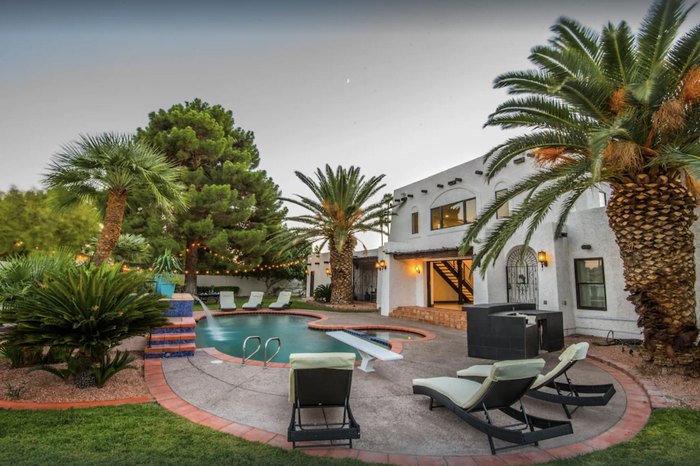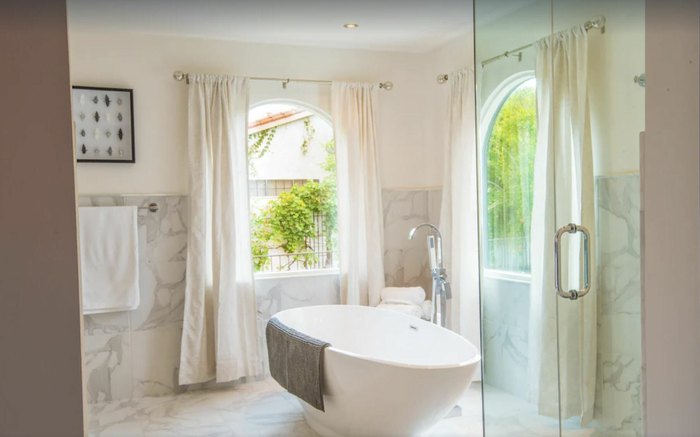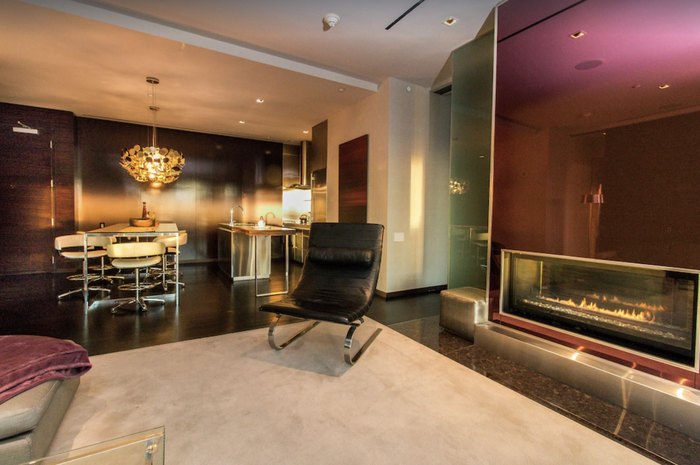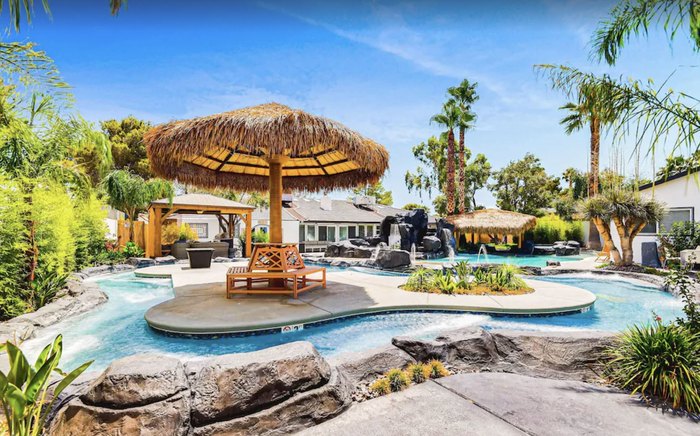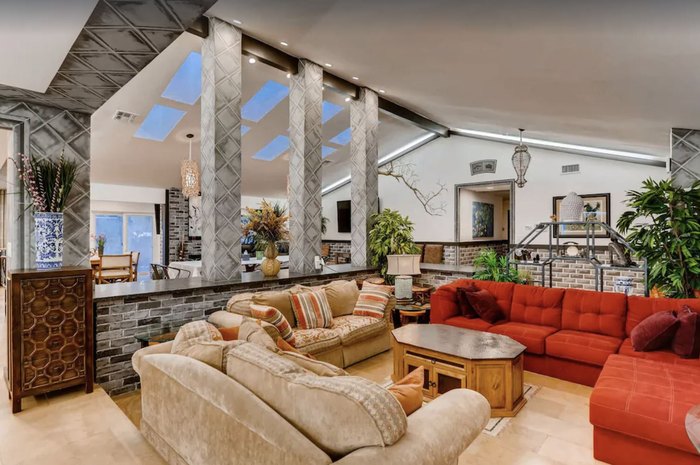 Best Places to Stay in Reno
Nestled in the middle of the High Eastern Sierra foothills and just a short drive from Lake Tahoe, historic Virginia City, and an abundance of hiking trails, mountain oases, and Truckee River Valley beauty, Reno boasts all of creature comforts one could hope for when escaping to the city as well as easy proximity to some of the coolest sights and outdoor adventures in Nevada. In fact, when it comes to finding places to stay in this corner of Nevada, you'll have a hard time narrowing it down! (We sure did!) These cozy vacation rentals in Reno are tucked away from the Las Vegas crowds, but offer just as much glam and plenty of extra amenities to go around.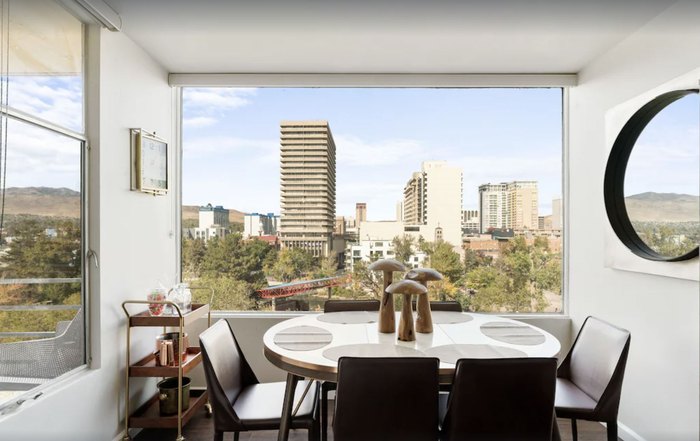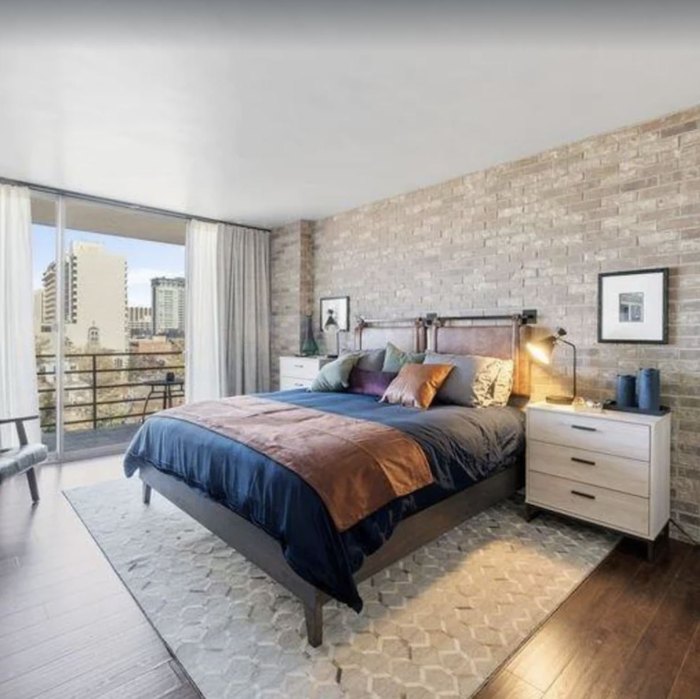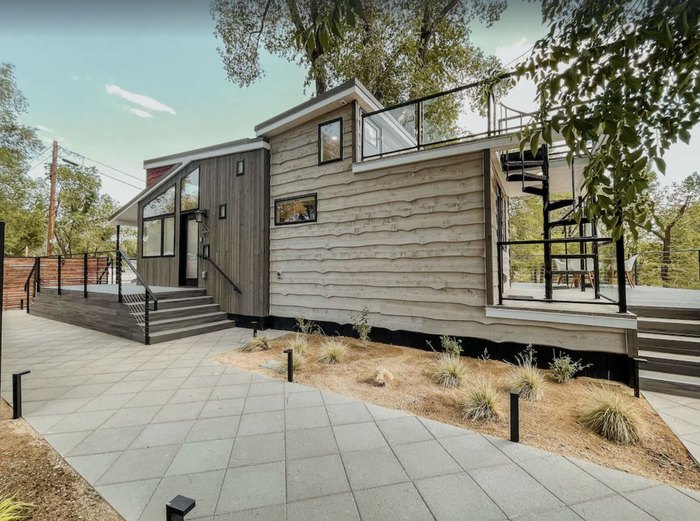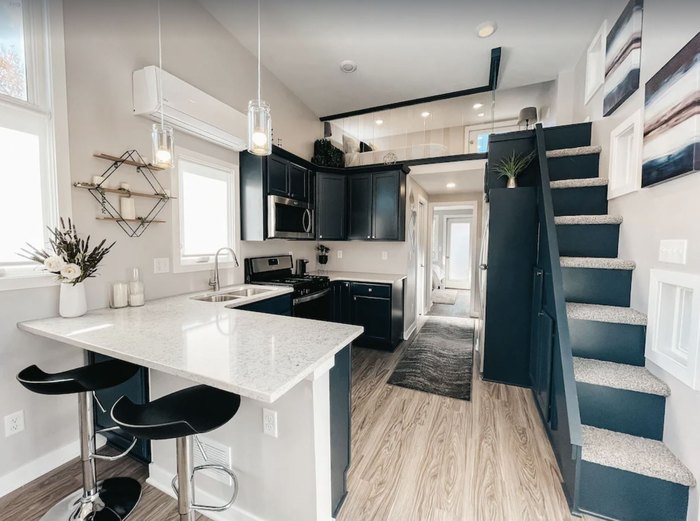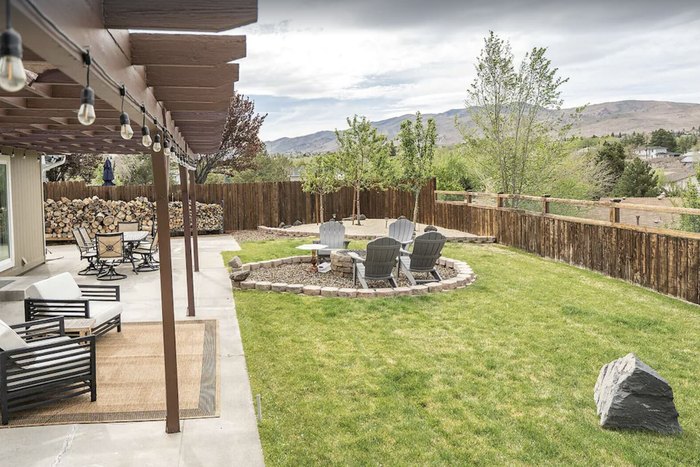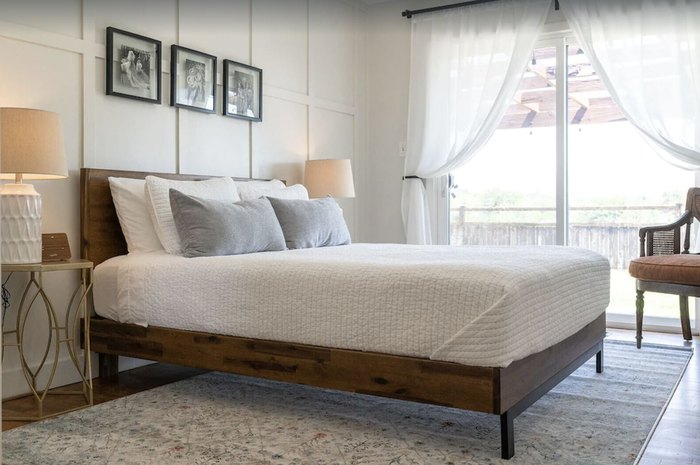 Nevada has a world of things to offer, and these comfortable places to stay are the perfect start to your dream Silver State vacay! Check out some of our favorite road trip getaways in the state and find more accommodations in Nevada on VRBO to rest your head on your travels.
OnlyInYourState may earn compensation through affiliate links in this article.
Best Places to Stay in Nevada
January 25, 2023
Jennifer
What are the best unique hotels in Nevada?
Nevada's best hotels offer a variety of different experiences, ranging from historic accommodations that capture the spirit of the Gold Rush to lavish, high-end resorts that are as luxurious as they are relaxing. From historic inns to luxury Las Vegas hotels, resorts, and casinos right on the Strip, these Nevada hotels are some of the coolest in the state:
Aria Resort & Casino, Las Vegas
Bellagio Hotel & Casino, Las Vegas
Caesar's Palace Hotel & Casino, Las Vegas
Cosmopolitan, Las Vegas
Encore at Wynn Las Vegas, Las Vegas
Four Seasons Hotel, Las Vegas
Kramer's Midtown Hotel, Reno
Mandalay Bay Resort & Casino, Las Vegas
MGM Grand, Las Vegas
Mitzpah Hotel, Tonopah
Silver Queen Hotel, Virginia City
Tahoe House Hotel, Virginia City
Venetian, Las Vegas
Where are the most unique getaways in Nevada?
Nevada is full of unique getaways that are bursting with charm, quirky character…and even a few ghosts, depending on your preference. For a unique side of Nevada hospitality, here are just a few of the most unique places to stay in the state:
OnlyInYourState may earn compensation through affiliate links in this article.